Cu Foam + copper plate,heat exchanger,heat sink,new product
Cu Foam + copper plate
Heat transfer coefficient:>6w/(m2k)
Mechanical strength:≥2.5MPa
Tensile strength:5-18KPa
Pore size:0.1-10mm
Porosity:60-98%
Through-hole rate:≥98
Volume density:>0.15/cm3
PPi(number of pore per inch):5-130
Application: Heat dissipation material, heat-absorbing material, chemical catalytic carrier material, electromagnetic shielding material, filter material, damping material, battery electrode material, sound-absorbing material, high-grade decoration material, etc.
Porous Battery Metal Copper Foam for Fuel Research.
Porous Metal Copper Foam has the good performance of thermal conductivity,it has been widely used in electronic / electrical and electronic components of the heat field.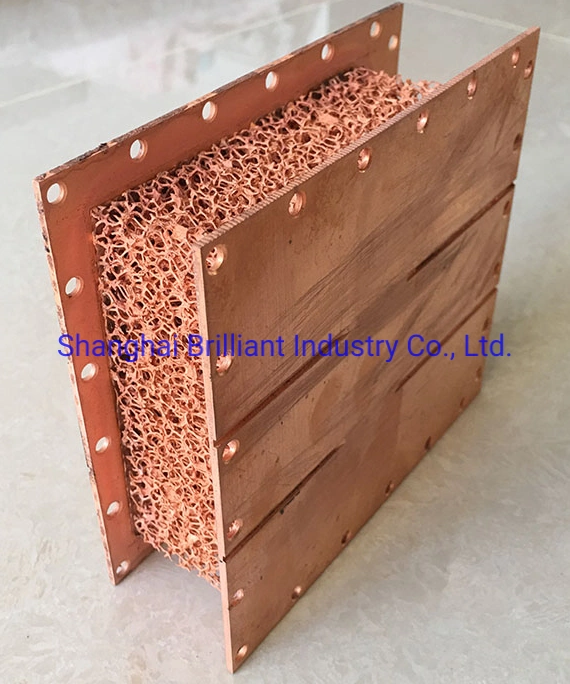 Due to Porous Metal Copper Foam's excellent conductivity, it has been paid great industrial concerns in the field of electrode material,nickel-zinc batteries and electric double layer capacitors field.

LS metal is a true metal skeletal structure. It is not a sintered, coated, or plated product. Its purity is typically that of the parent alloy metal, with no voids, inclusions, or entrapments.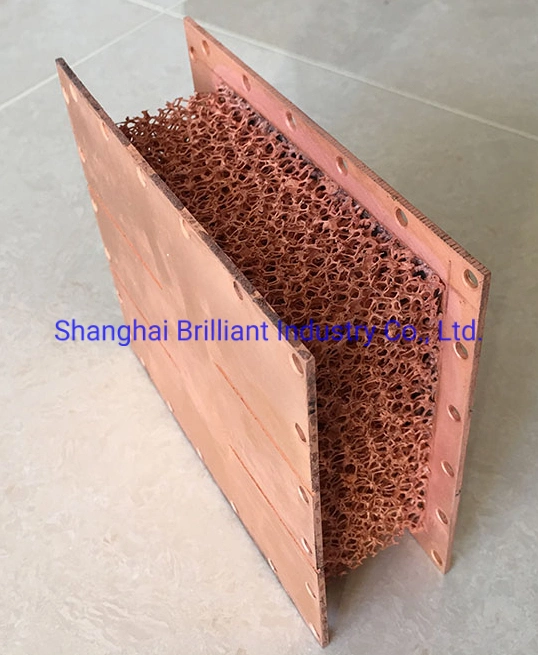 The matrix of cells and ligaments is completely repeatable, regular, and uniform throughout the entirety of the material.Metal foam is a rigid, highly porous and permeable structure and has a controlled density of metal per unit volume.
Features
1. Excellent mechanical property and processability;
2. Extraordinary electricity and heat conductivity;
3. Massive intricate, lattice-like inner structure
4. Excellent ability of corrosion resistance, superior tensile strength, favorable ductility;
5. Magnificent electromagnetic shielding ability.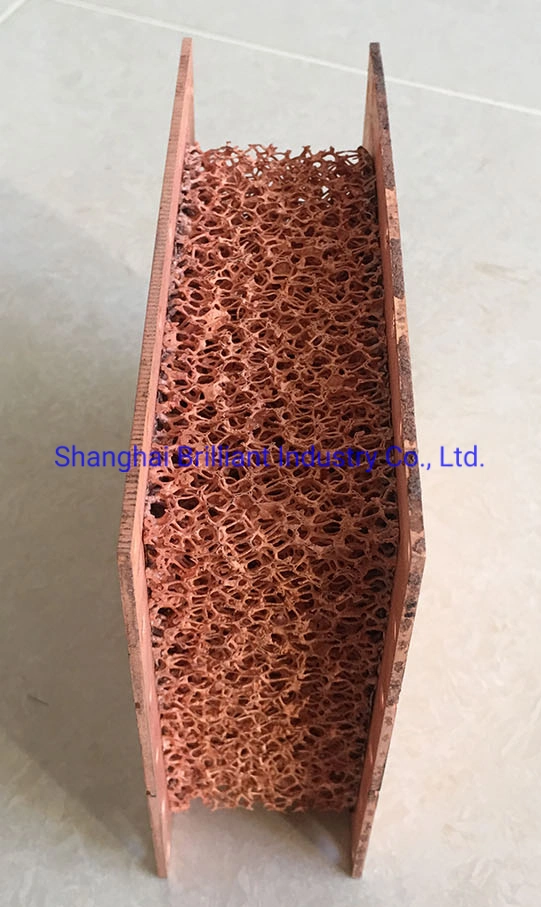 The technology of producing
Cu Foam + copper plate
is built on a lace microstructure which improves properties found in standard metal foams. It represents a new lightweight / high performance wick platform that solves some of the most critical thermal management challenges in the electronics sector.Copper Foam are particularly fitted to replace the current copper powder-based wick structures used industry-wide in heat pipes and vapor chambers.