Copper foam
Description:
1 Copper foam has great function of conducting heat and electricity, which can be used as the electrode substrate of lithium ion battery or fuel cell or Nickel zinc battery and electric double layer capacitor electrode material.
2 The copper foam can be also used as Heat sink materials, heat absorption materials, chemical catalyst carrier, electromagnetic shielding materials, filtration materials, damping materials, battery electrode materials, deadening, high-grade decorative materials.
Specification
Material
Pore(ppi)
Density(g/cm3)
Thickness(mm)
width(mm)
Porosity
Purity
Though Hole Rate
Copper foam
95
0.18
1.6
100-940
≥95%
> 99%
≥98%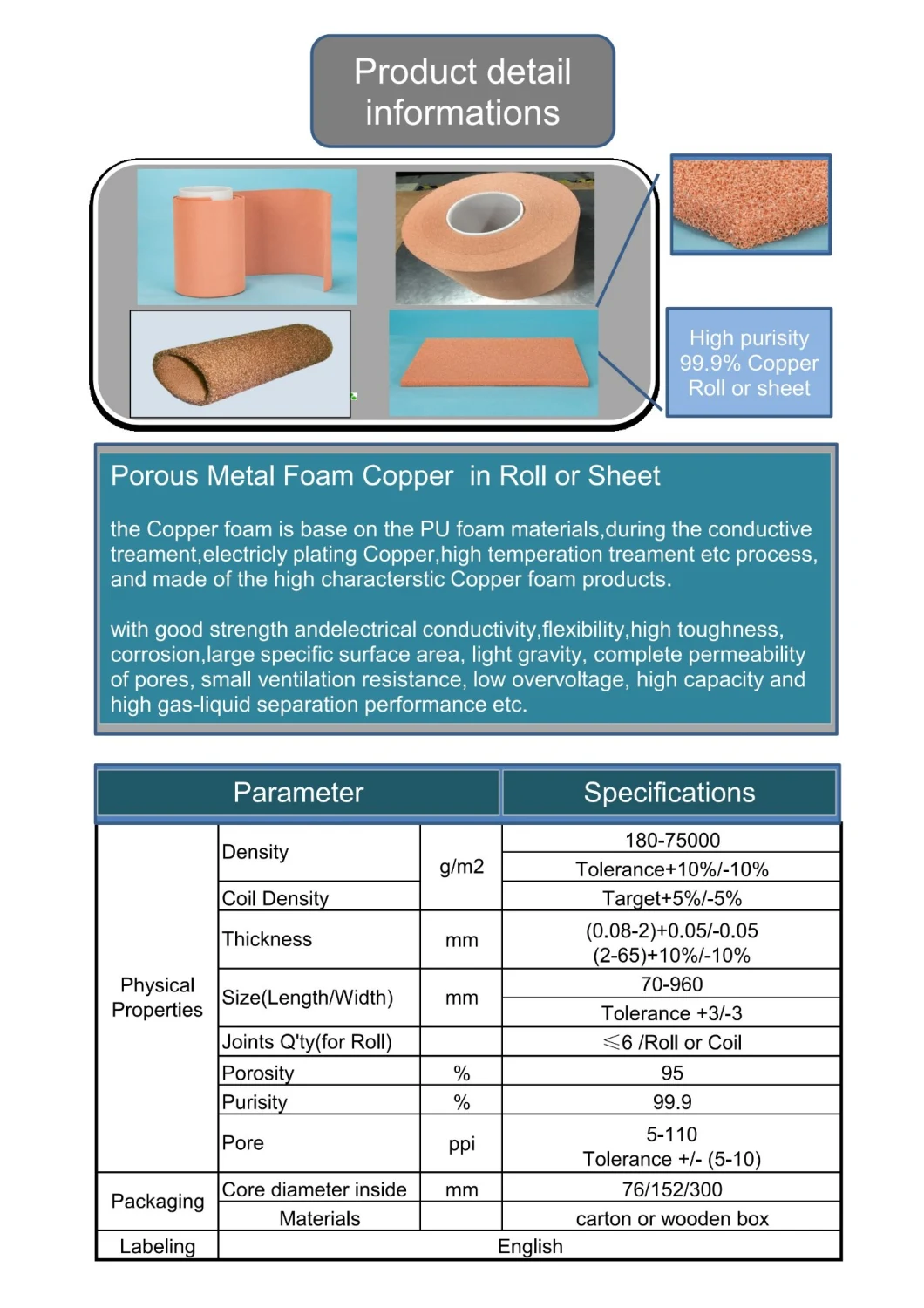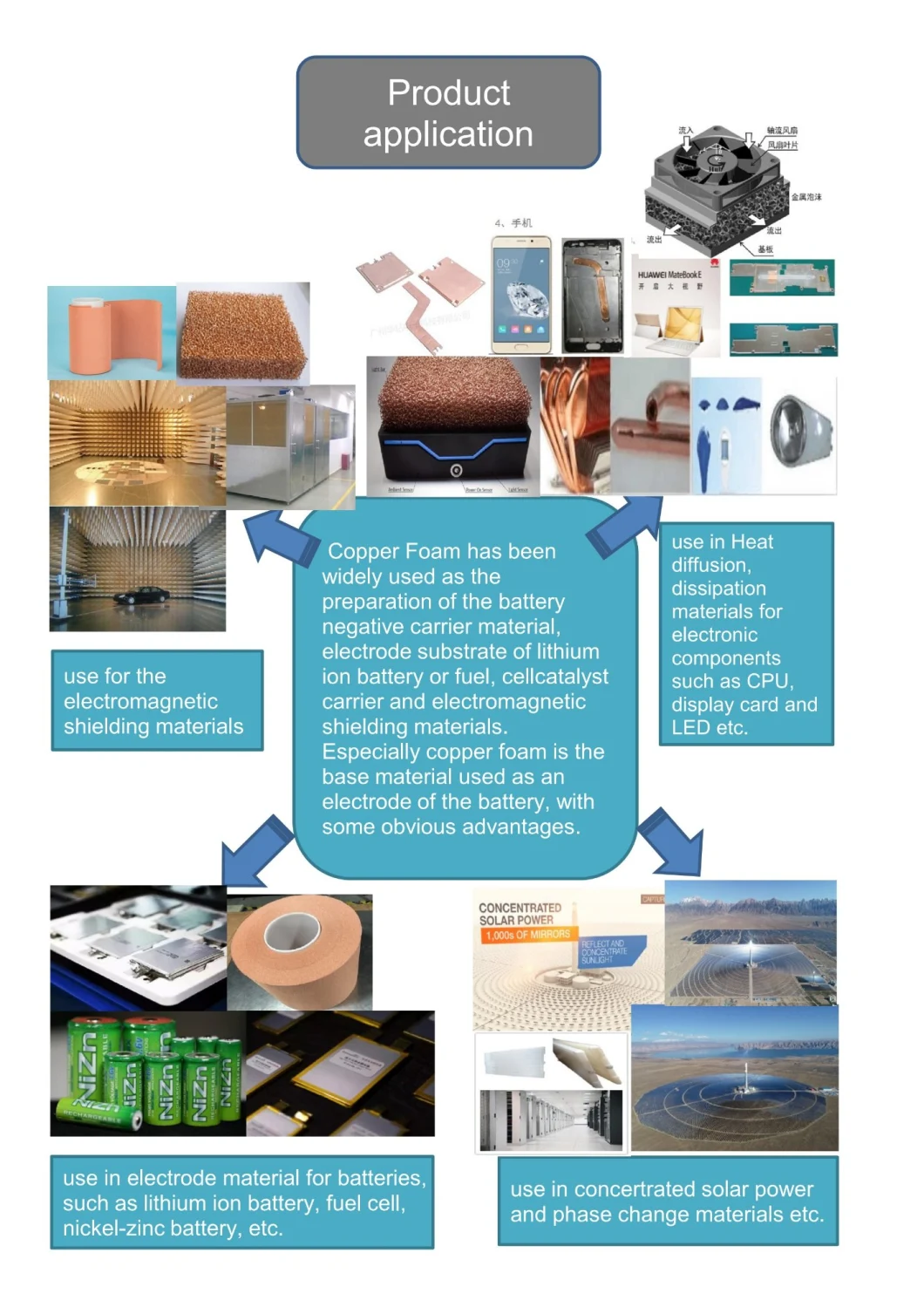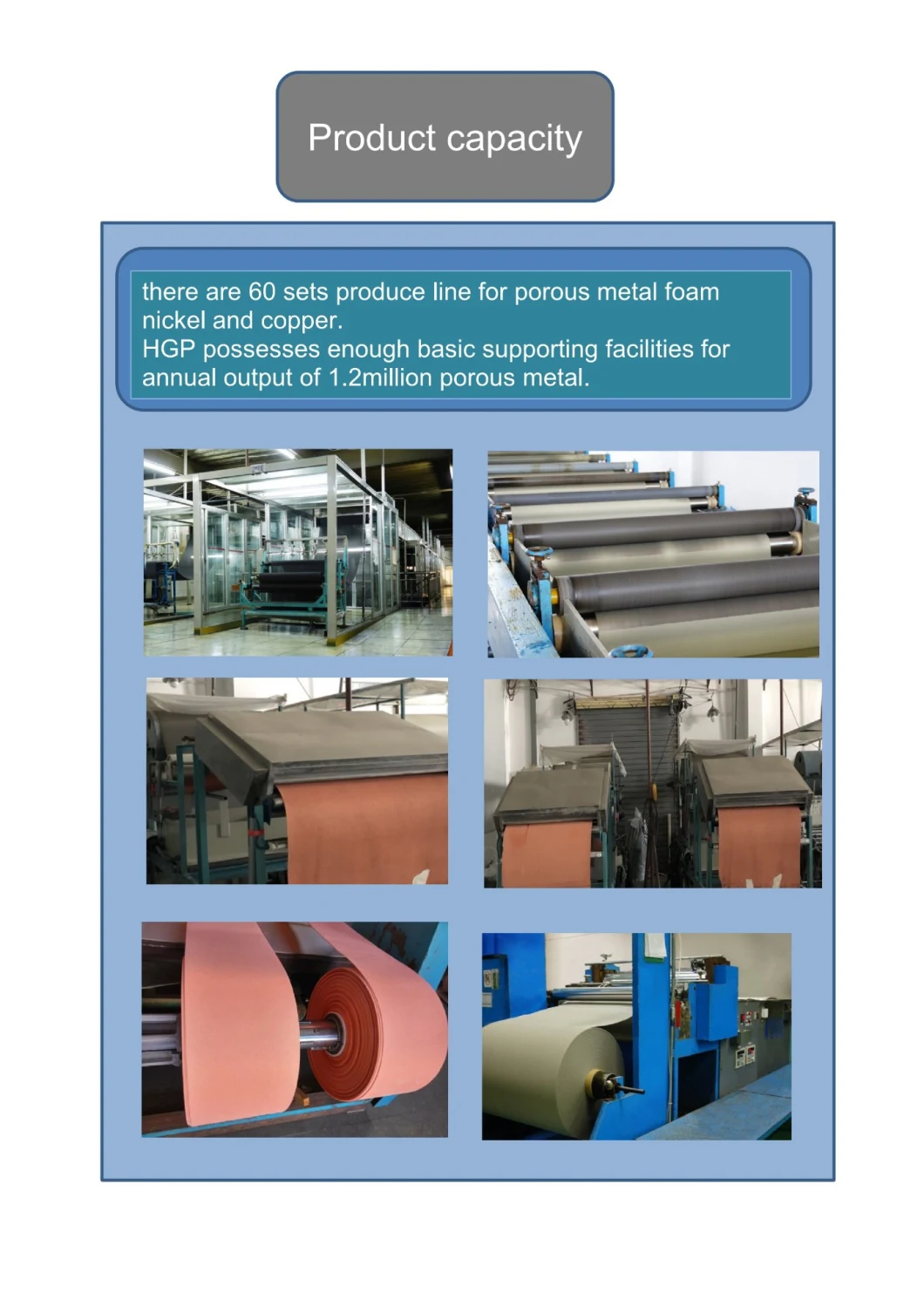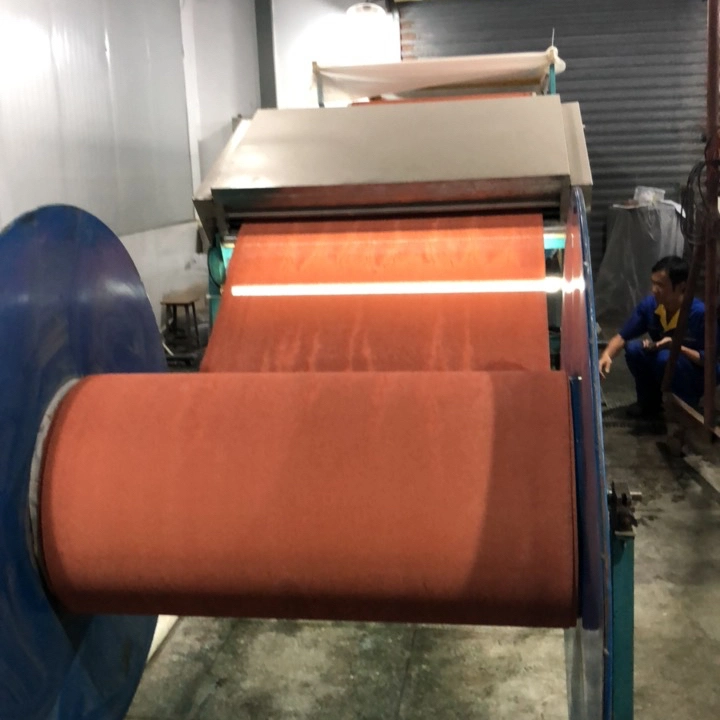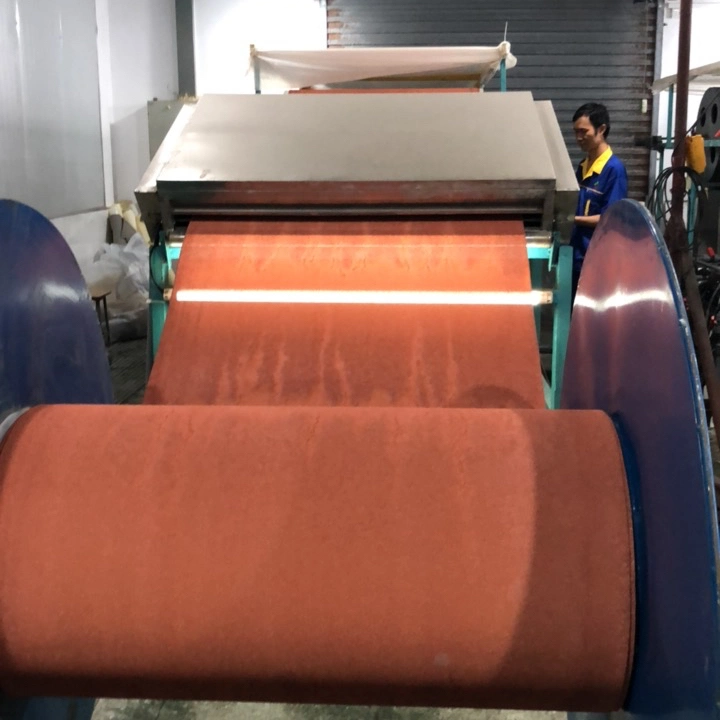 Packaging & Shipping:
Standard export wooden package or according to customers' requirement.
Product Application:
1.Heat diffusion, dissipation and exchange materials for electronic components such as CPU, display card and LED etc.
2.Electrode material for batteries, such as lithium ion battery, fuel cell, nickel-zinc battery, etc.
3.Electromagnetic shielding materials.
4.Catalyst and its carrier material.
5.Various initial-efficiency, intermediate-effeciency and sub-micron filtration material .
6.Decoration materials for construction.
FAQ
1.Moq:10m²
2.Delivery time:30days after confirm order
3.Payment term:T/T 30% deposit in advance,70% balance before shipment date.