Copper foam
Description:
1 Copper foam has great function of conducting heat and electricity, which can be used as the electrode substrate of lithium ion battery or fuel cell or Nickel zinc battery and electric double layer capacitor electrode material.
2 The copper foam can be also used as Heat sink materials, heat absorption materials, chemical catalyst carrier, electromagnetic shielding materials, filtration materials, damping materials, battery electrode materials, deadening, high-grade decorative materials.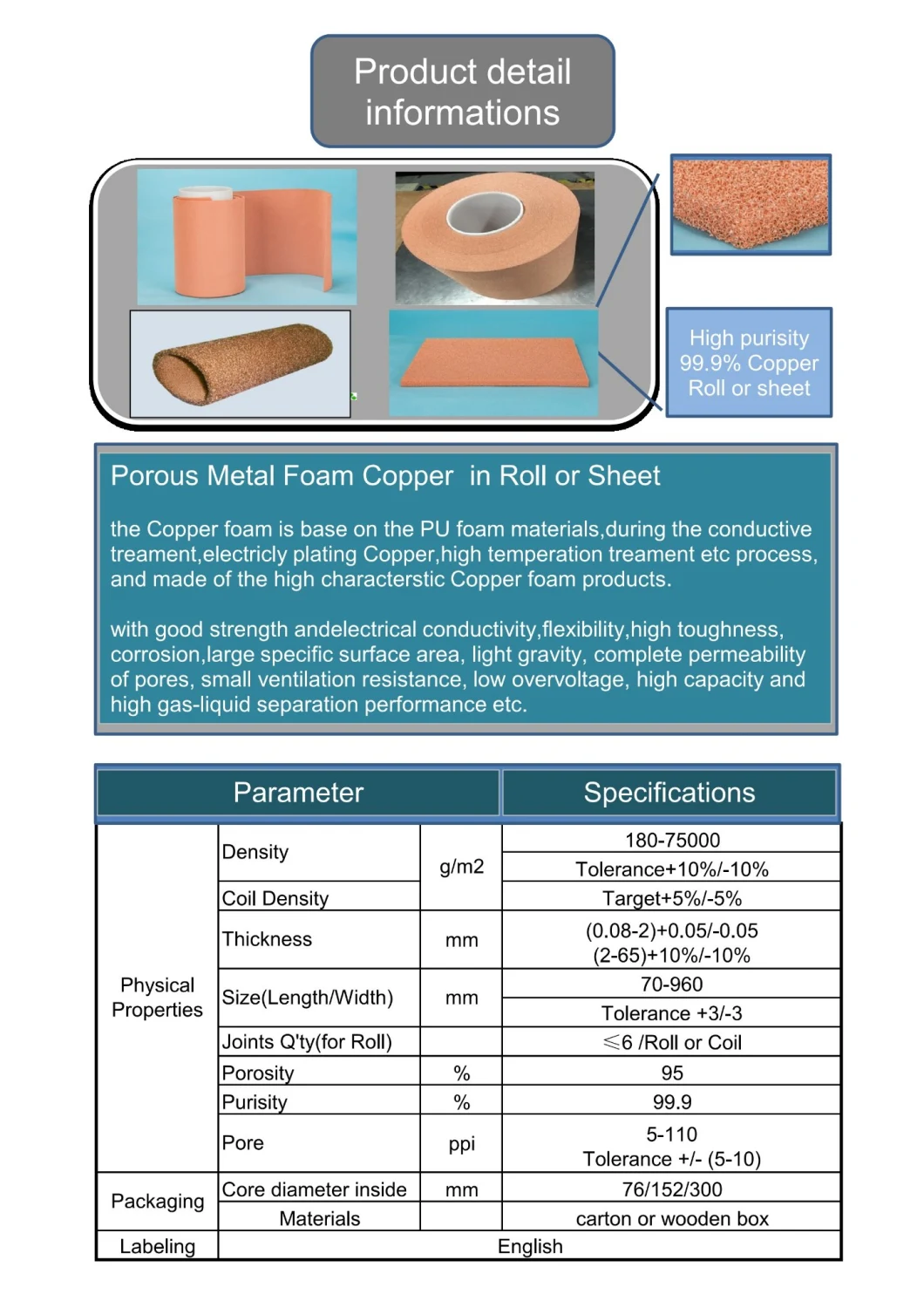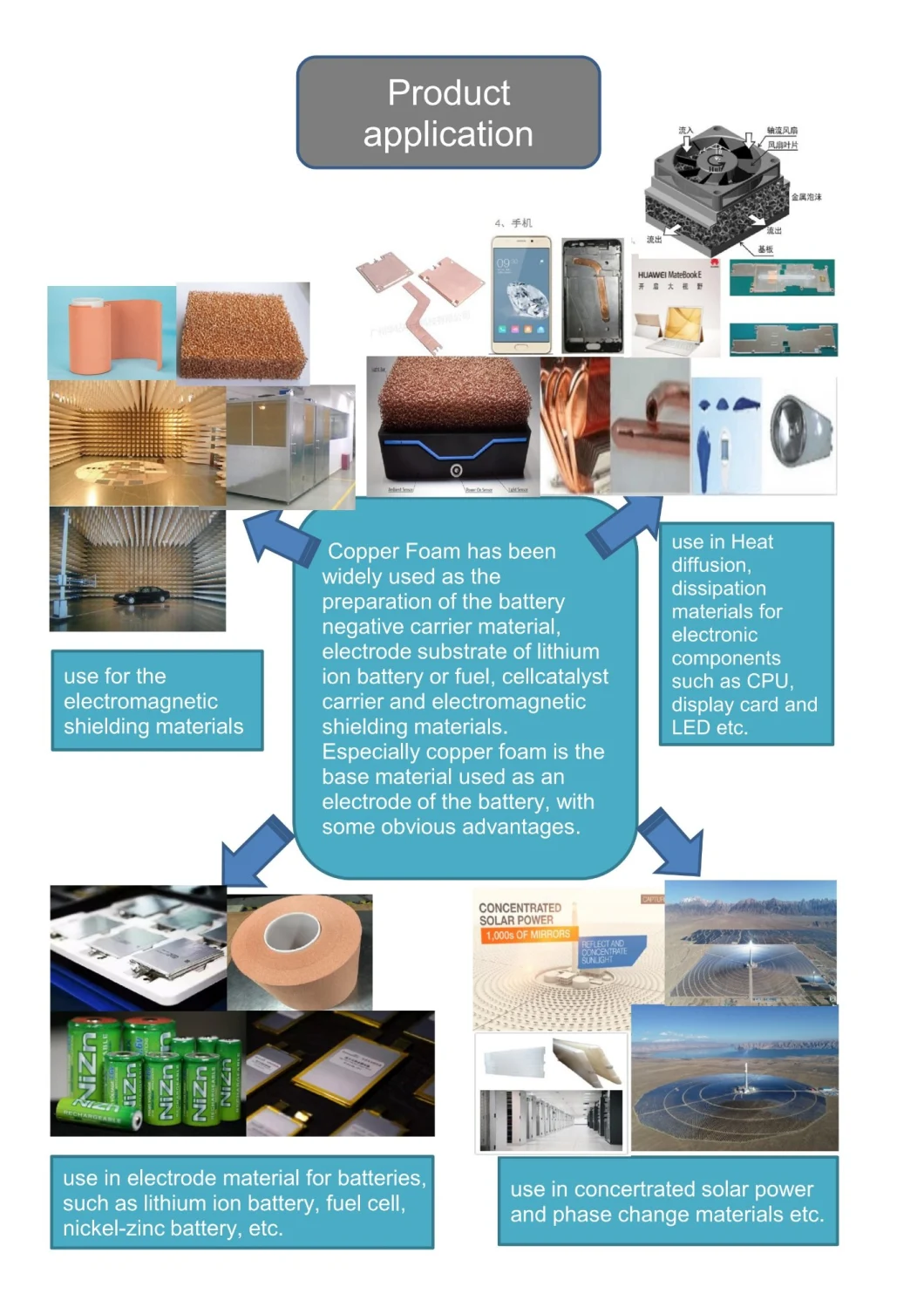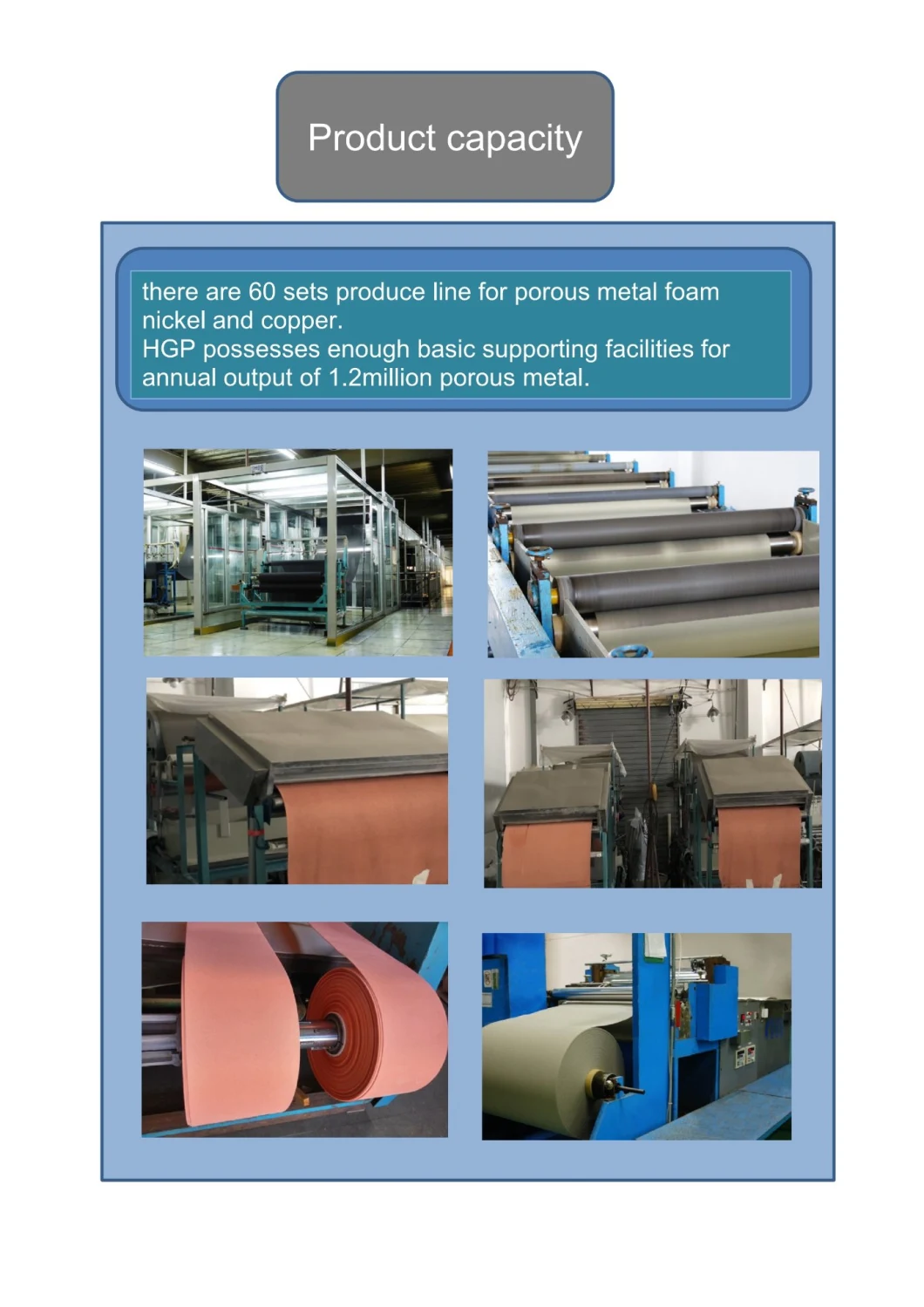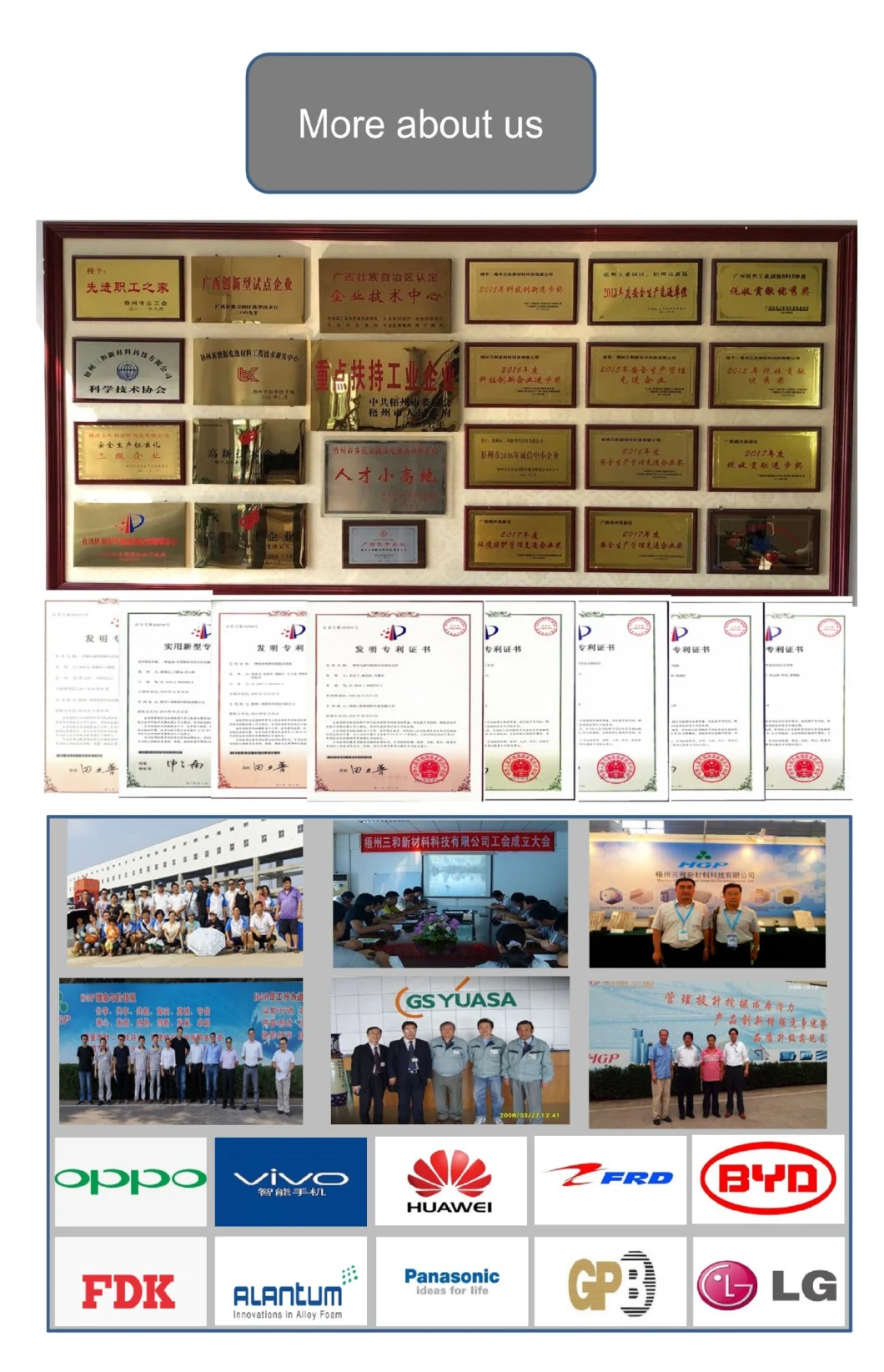 FAQ
Q: What is the package?
The package is carton or wooden box/pallet
Q: Is that factory price?
Yes. We assure you all prices are based on factory.
Q: What documents are available for customs declearance?
A full documents including sales contact,invoice, packing list, bill of loading,cargos insurance and certification
of original can be provided.
Q: What is the MOQ?

The MOQ is 10m²

Q: What is the delivery time?

The delivery time is 3-30days after confirm order as the detail quantity of ORDER

Q: What is the payment term?

The payment term:T/T 30% deposit in advance and TT70% balance before shipment date.