Aluminum Foil EPE Foam Insulation
Three types of heat transfer that occurs, that is convection, conduction and radiation. Convection heat transfer is mainly done through the air movement; conduction is through the touching that occurs through touching and thermal radiation that happens through the electromagnetic waves.
Reflective insulations are the material that is specially designed for reducing heat transfer that occurs through radiation that is thermal heat transfer. It is mainly done by introducing another layer or surface that reflects the radiation towards it's source and prevent entering inside through air gap. In most of this arrangements of reflective insulation material the reflective surface are placed facing towards the air space, stopping the thermal energy being absorbed by thermal material. Another important arrangement is air gap. In absent of air gap, the heat that is absorbed by the material will transmit inside. In hotter climate situations, it is wise to introduce the reflective insulation material in attic or upper surface to prevent the heat transfer from rood deck to the inner closed body. It helps to reduce the overall solar heat radiation absorption within a building. However, in colder atmosphere, we face a different situation, where inner closed atmosphere lose heat basically through most of the components of the house like roof, window, attic, shelter and more.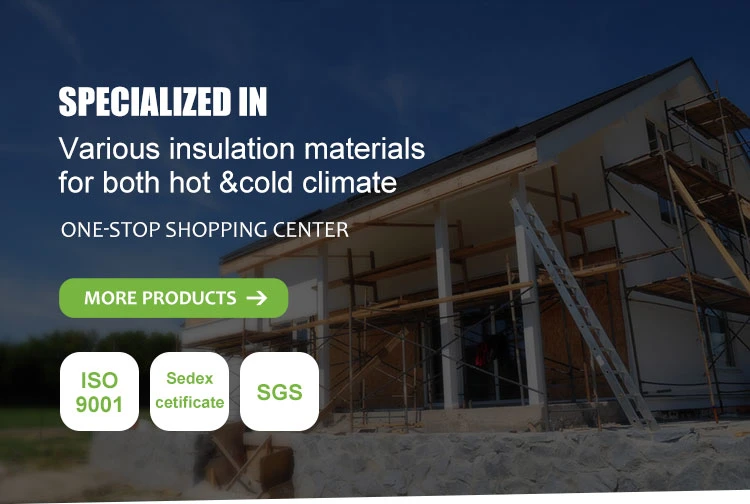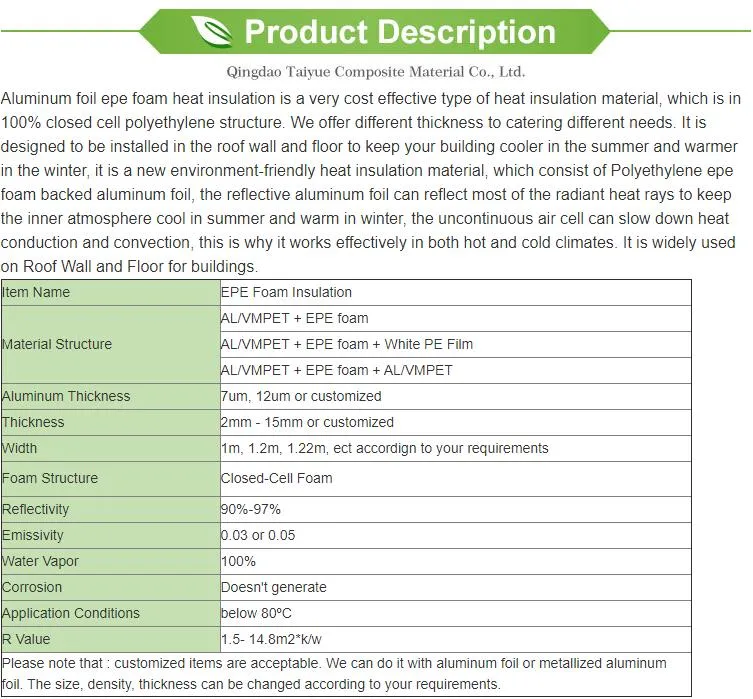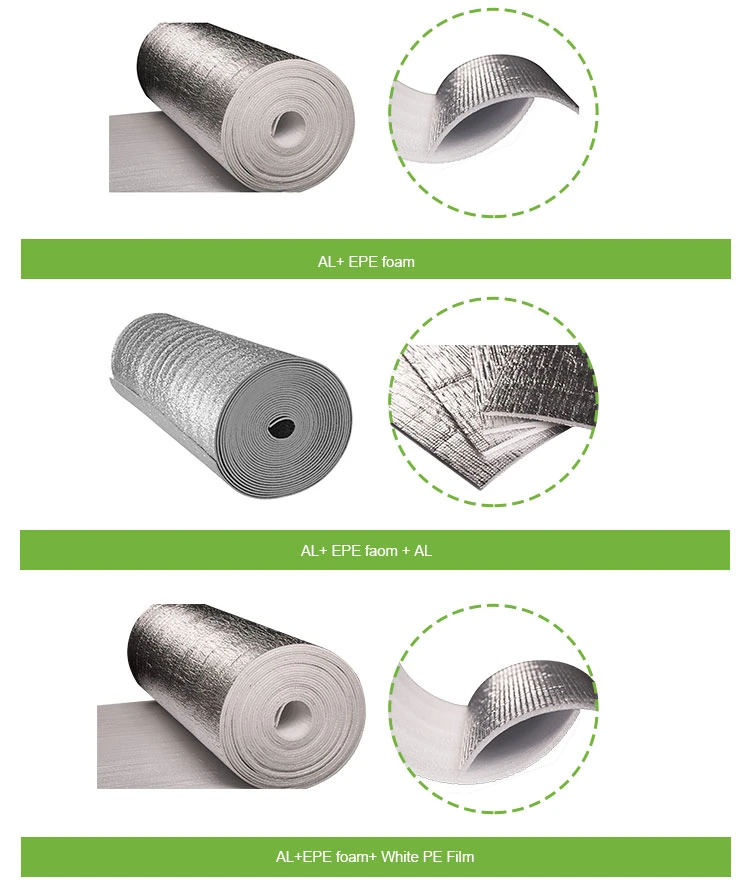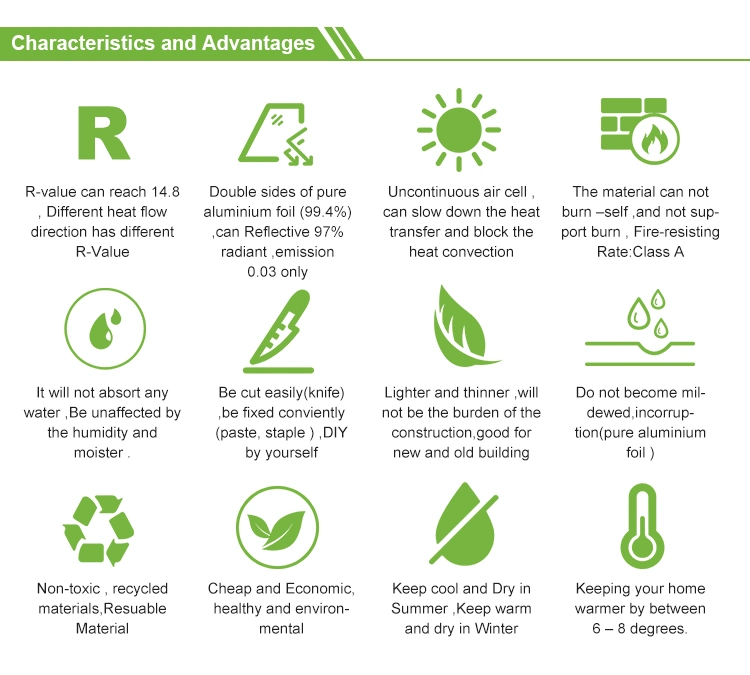 Typical Physical Properties
Thickness
Tensile Strength
Tear Strength
Length
Width
Sqms/Roll
10mm(15mm is also ok)
14.6LB/inch
4.5LB/inch
20m
1.2m
24m2
Max R Value
Heat Flow Down(Roof)
Heat Flow Horizonta(wall)
Heat Flow Up(Floor)
14.8m2*k/w
7.8m2*k/w
4.9m2*k/w
Thermal Performance
Water Vapor Performance
Fire Performance
Application Conditions
Reflectivity
Emissivity
Water proof
Fire proof
Temperature
97%
0.03
100%
CLASS A
50ºC below zero to 80 ºC