Product Details
Basic Info.
Type: Military Helmet/Beret
Material: ABS
Place of Origin: Jiangsu China
Size: 83 × 37× 82 Cm
Shell Material: PC Mixed with ABS
Net Weight: 2kg
Visor Material: 3mm, PC and with Metal Piece
Esiz: L/M/S for Head Size From 540mm-620mm
Packing Size: 83 × 37× 82 Cm
Color: Black
Packing Quantity: 9PCS/CTN
Certificate: CE CCC
Export Markets: Global
Additional Info.
Packing: CTN
Standard: Ce
Origin: Jiangsu
Production Capacity: 20000PCS /Month
Product Description
New Anti Riot Helmet/metal hot sale Control Helmet
RD-FB03
This anti riot helmet provides protection for full head, neck, and face against non-ballistic threats such as stones, sticks.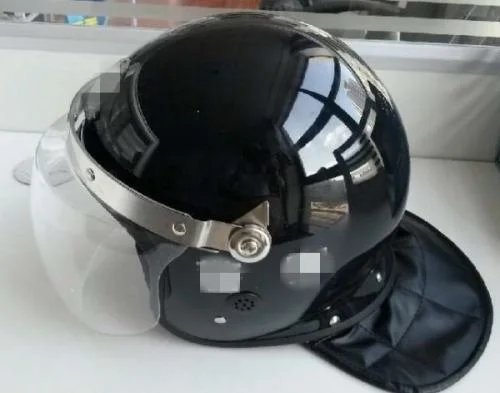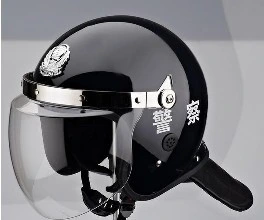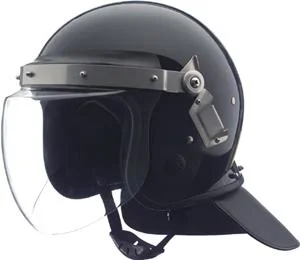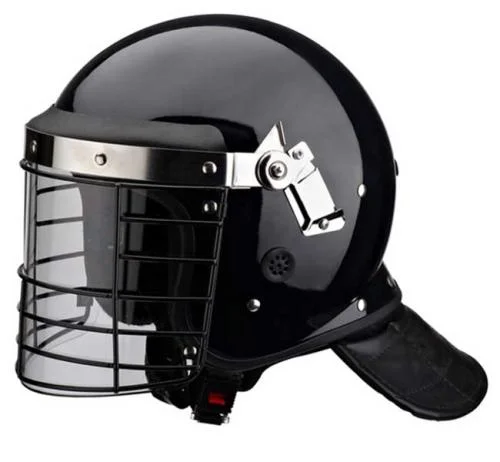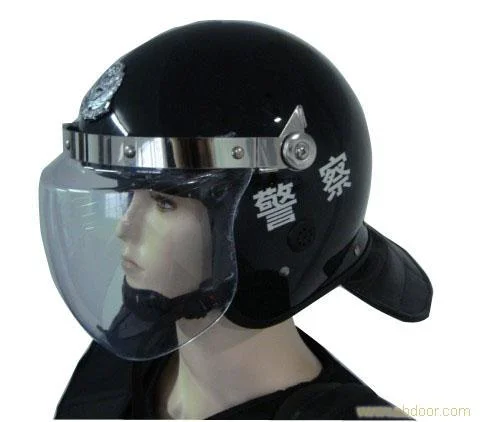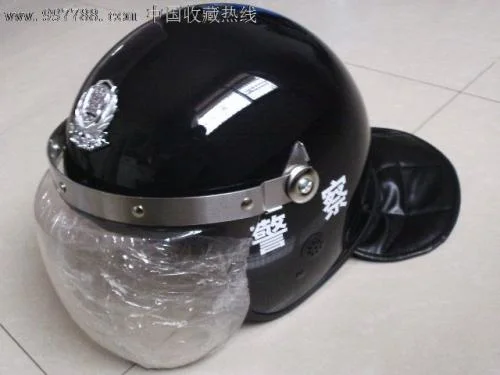 Shell:
Unbreakable and anti flame. The shell is made of ABS/PC.
Consists of 2 openings at left and right side, three ventholes at the back for good audio capacities and ventilation.
Edges of the helmet are covered to provide a smooth finish.
Head circumference: 550mm
Visor:
The 2mm thickness visor is made of polycarbonate with two point ratchet
System fitted to an aluminum frame, can easily be placed up or down.
Inner Accessories:
A shock absorbing collapsible foam inner liner is fitted to absorb high impact.
The foam padded head harness is adjustable both vertically and horizontally.
Chin Strap:
Chin strap with a quick release buckle on sides ensure case of adjustment.
Include a chin cup.
Net Guard:
Made of padded vinyl.
Attached to the helmet shell by 6 press studs.
Protects user's rear part of the neck.
Designed for high flexibility to allow easy comfortable head movements even with thick clothing.
Pay Attention
1. If use undeserved, may cause excessive damage to attacker, make the justifiable defence exceeds the limits of necessity
2. Be careful the telescopic batons should not to be taken away by the attacker,if the baton is grasped by attacker,how to make the baton free from the attacker? Once the batons stick by the other party to grasp, be sure to quickly respond, use left hand holding a stick head, and right hand holding a stick handle,make the left foot to retreat, suddenly yank back the batons, forcing the attacker to loose it, at the same time both hands hold the handle together to poking attacker's abdomen
Payment terms
If you order a small quantity of products from us,we suggest you choose Western Union, If big quantity ,please choose Telegraphic Transfer
Shipping
For samples or small quantity orders, we mainly use DHL, TNT,, UPS, EMS express. For the big quanity cargo,we use sea freight and air freight for transport, etc.,
We can purchase the cargo insurance in accordance with customer requirements, We support the trade Terms including Fob, C & F, CIF, etc.
If you want to know more about our products,please contact me free!