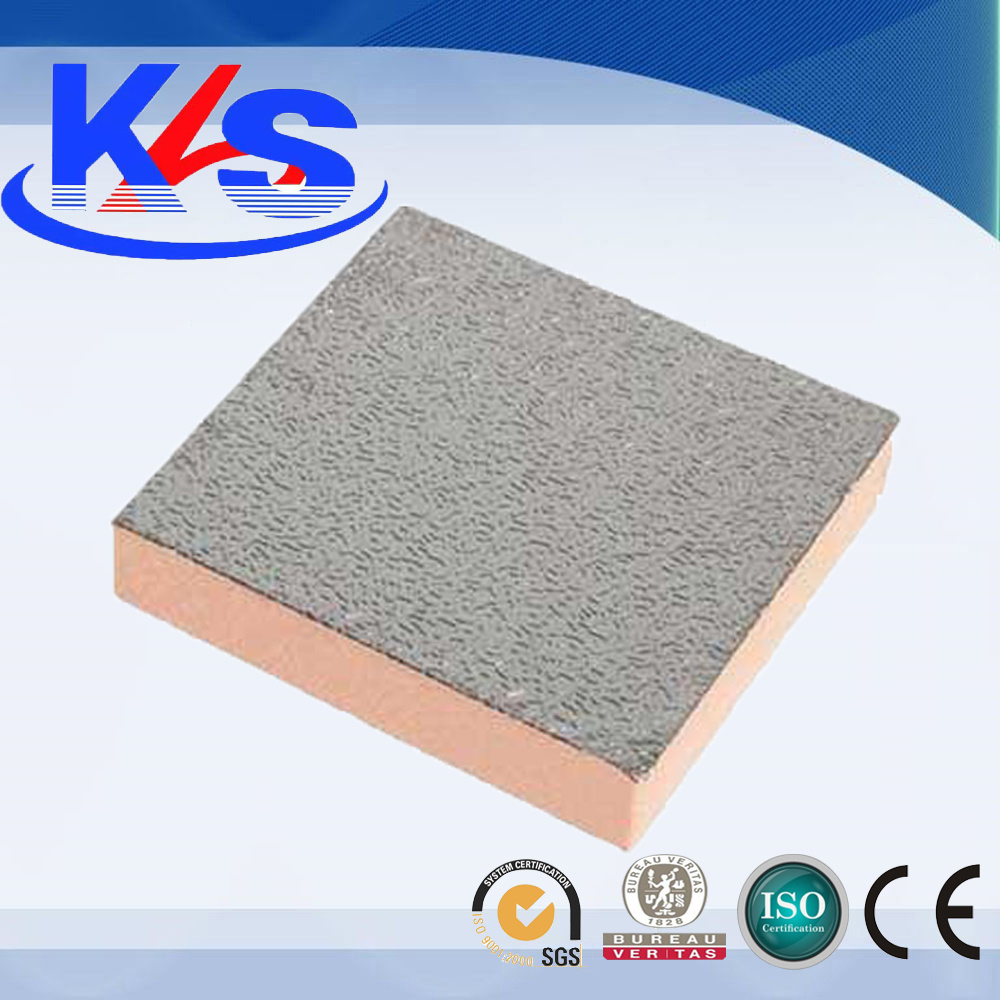 KRS

Phenolic Foam Board Description :
Phenolic insulation board is a new type of flame retardant, fireproof and low-smoke insulation material. It is a closed-cell rigid
foam made of KF resin with flame retardant, smoke suppressor, foaming agent, curing agent and other additives.Outstanding
characteristics are difficult to burn, low smoke, high temperature resistance.It can be foamed, moulded, machined, and made into
board, pipe and various shaped products.Known as the "king of insulation materials", phenolic foam is a new generation of
insulation, fire and sound insulation materials.It has lightweight, fire, when the fire does not burn, smokeless, non-toxic, no
dripping and other properties, the use of a wide range of temperature.Phenolic foam is a safe and green new energy-saving building
material.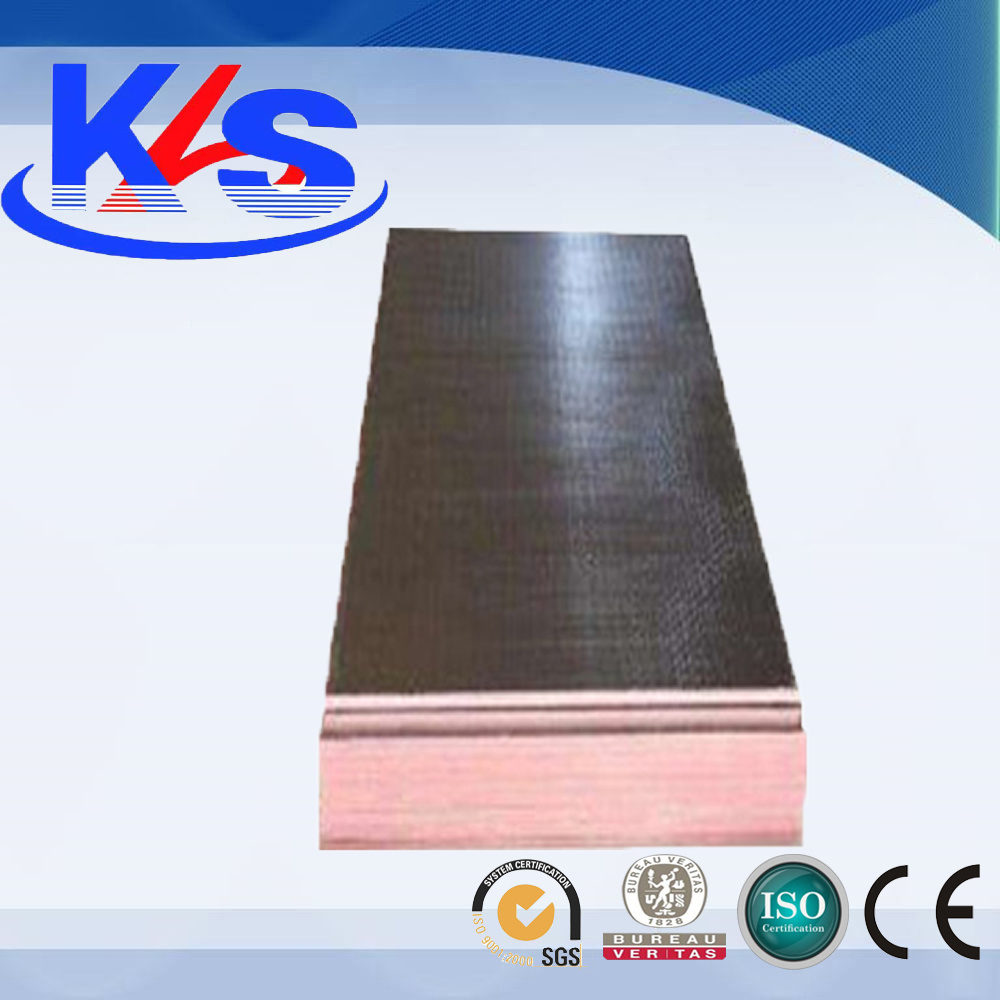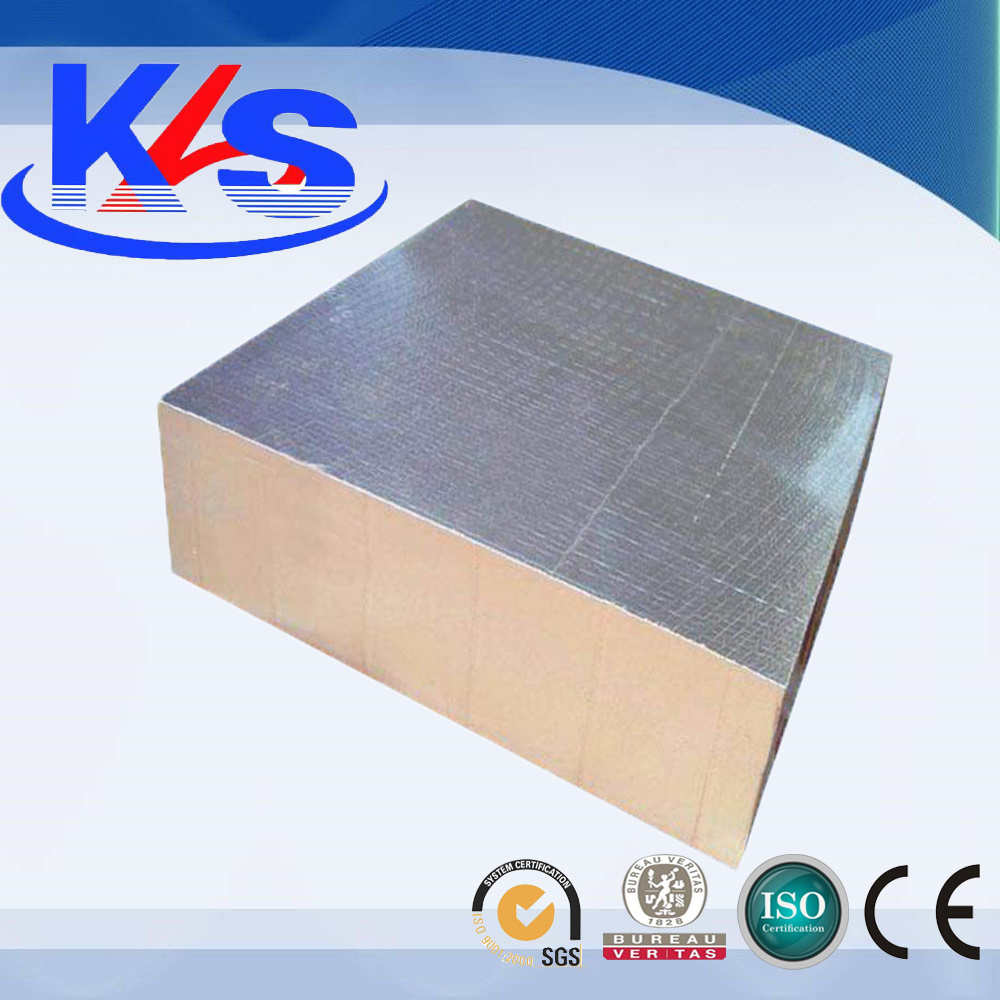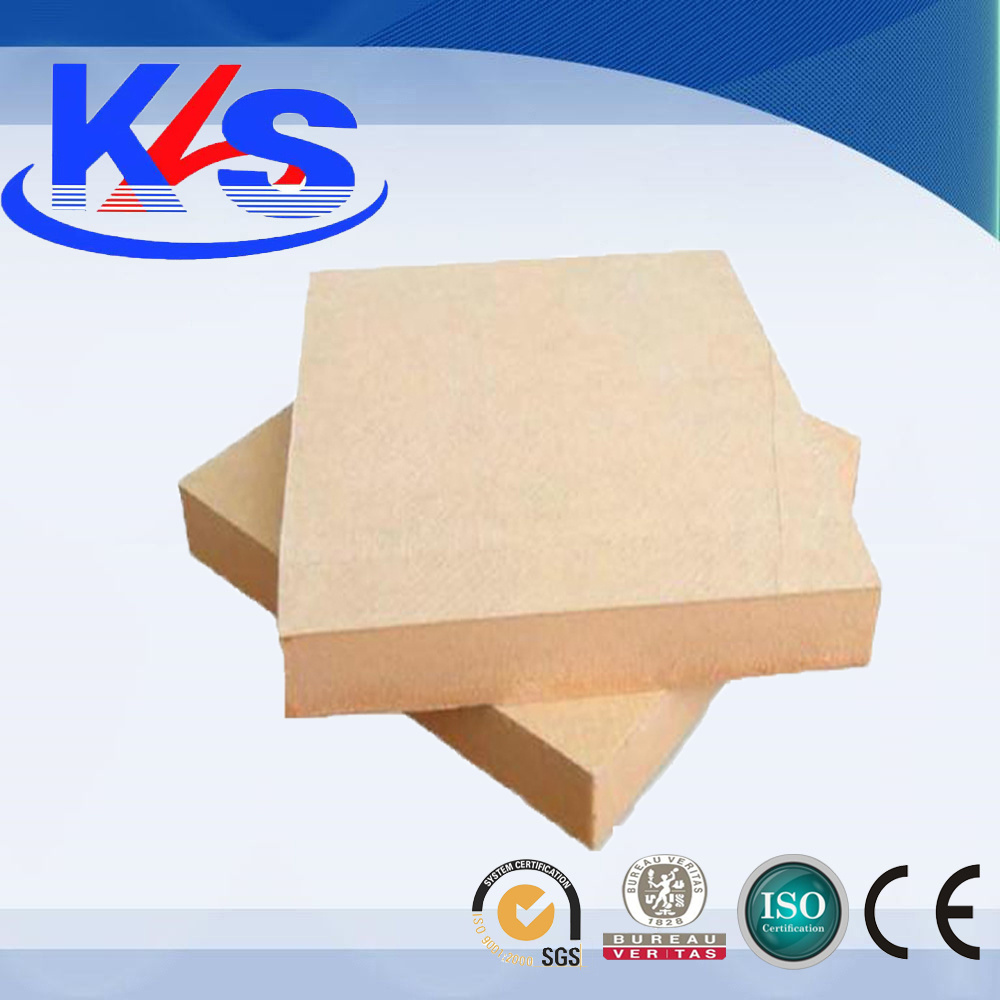 KRS Phenolic Foam Board Application :

1) phenolic foam was used in the insulation of missile and rocket head in the early stage.
2) widely used in high-rise buildings, transportation, ships, aviation, space technology and other fields.
3) in the field of pipeline insulation, such as petrochemical industry, phenolic insulation board cut shell products are also widely used.
4) the composite products of phenolic insulation board are applied in the fields of large mold built-in system, class a fire insulation system, integrated system of building wall insulation and decoration, fire door interlayer, color steel sandwich board house, etc.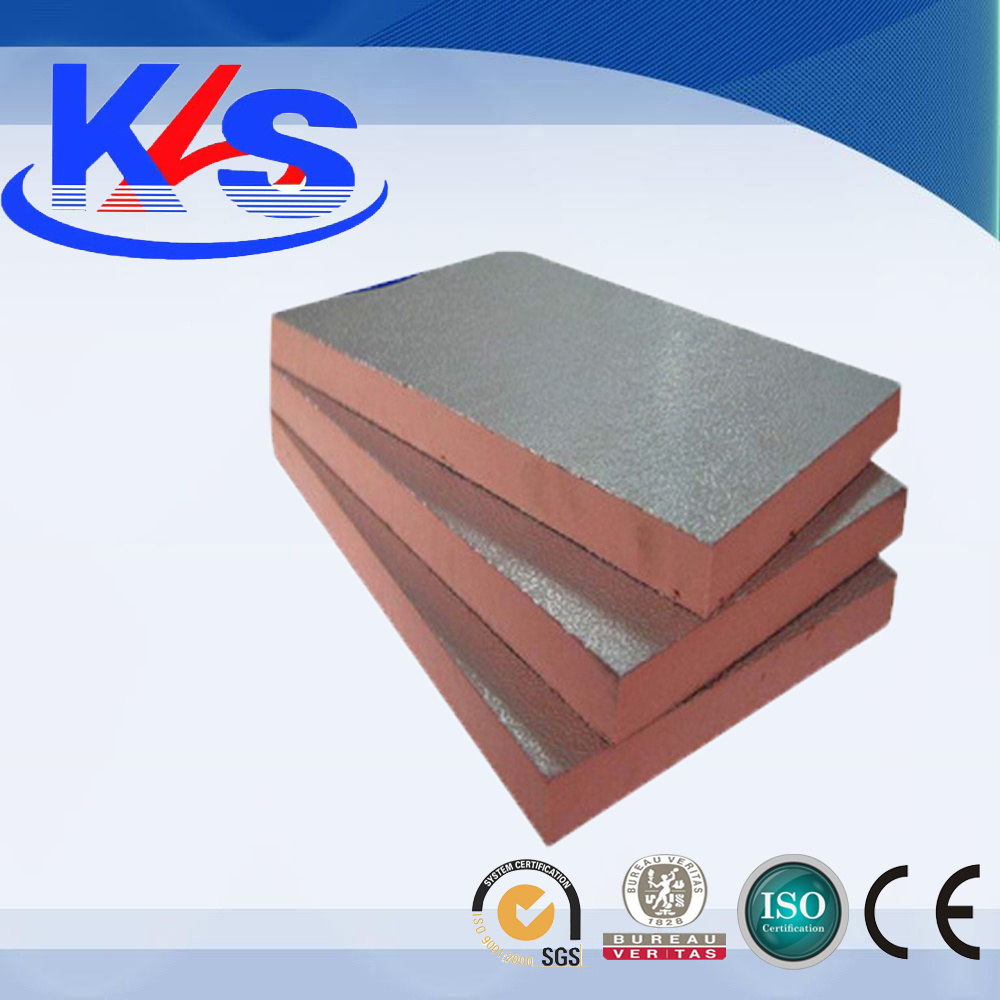 PRODUCT PROPERTIES & ADVANTAGES:

1.Safety, smokeless non-toxic, excellent fire performance
2.Thermal insulation effect is good, thermal conductivity between 0.022 and 0.3.
3. It has good air permeability, which is very important in architecture. Materials with good air permeability will not produce
fog and frost when used in architecture.
4.Its environmental performance, materials can be recycled, will not cause secondary pollution.
Product Paramenters:
| | |
| --- | --- |
| Core material | modified phenolic foam |
| Metal surface | aluminum foil |
| Compressive Strength | 150kPa - 1000kPa |
| Flame Retardant | A |
| Working temperature | -150°C-150°C |
| Working pressure | ≤1500Pa |
| Density | 40-80kg/m3 |
| Thermal conductivity | 0.023-0.038W(m.k) |
| Compression strength | 0.2-0.45Mpa |
| Bending strength | 1.2-1.78Mpa |
| Dimensional Stability | ≤1.5% |
| Water absorption | ≤3%(v/v) |
| [SDR]Smokedensity rating | ≤1 |
| Formaldehyde emission | ≤1.5ml/L |
| Fire resistance | >1.6h |
| Regular size | 1200*600/1200*1000mm |
Product packaging:

Plastic bag
Lead time and payment terms

:
The order will be shipped within 15 days after confirmation
Terms of payment: T/T, 30% deposit,

the remaining 70% will be paid before shipment.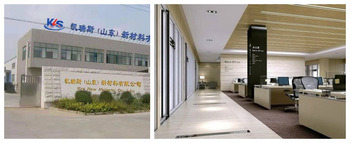 KRS NEW MATERIAL CO., LTD
KRS new material Co., Ltd is engaged in refractory and insulation material for about 20 years and had a good reputation among customers all over the world.
The main products of the company are high temperature resistant calcium silicate heat insulation products, ceramic fiber products,perlite product ,refractory brick,rock wool and other thermal insulation refractory materials.
Products are widely used in the construction of urban heat network and the heat insulation of various kinds of kiln and pipeline in metallurgy, petroleum, chemical, cement, electronics, machinery, ceramics, glass, natural gas and other industries.
Other specifications can be customized according to customer requirements.
Water repellent products can be customized.
Certifications: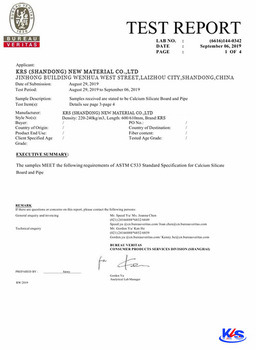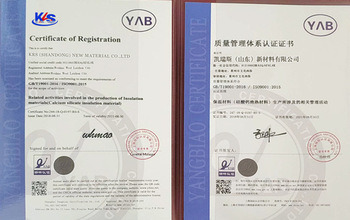 FAQ
1. Are you manufacturer or trade Company?
We are a manufacturer, and engaged in the production of refractory insulation materials for more than 20 years of history, enjoy a good reputation among customers around the world.
2.Which port can you support?
Qingdao port or TianJin port.
If the destination port is provided, we can give you the quotation of CFR and CIF for your reference.
3.What's your Minimum order quantity(MOQ) of your product?
Most customers choose 1x20"GP as trial order. Small orders are also accepted
4.Can we visit your company?
Yes, for sure, you are welcome to visit our company.
5.

We need samples. Can you provide samples for confirmation?
Samples can be provided for confirmation, but we do not bear the cost of mailing.
6.Contact information
Lisa Lin