Froth flotation separator of copper gold tin mining beneficiation equipment
Flotation Machine
can be used to separate nonferrous metal, ferrous metal, heavy metal, nonmetallic mine, chemical material such as gold, copper and recycling minerals. Each chute can inhale gas, sink magma, separate. No assiting equipments are required,and Flotation Machine must be levelly installed. Flotation Machine is easy to change the flow chart. The cycling way of magma is very reasonable. Flotation Machine can reduce the impurities to a great extent. There is automatic equipment on the magma surface, easy to adjust. The impeller also owns the upper and lower retroversion blade. The upper one makes the magma cycle upward, while the lower one makes the magma cycle downward.
flotation machine features:
Compared with common flotation machine, this SF flotation machine has the following advantages:
Improve grade 4-6%;
Improve recovery rate 8%
Improve capacity 12%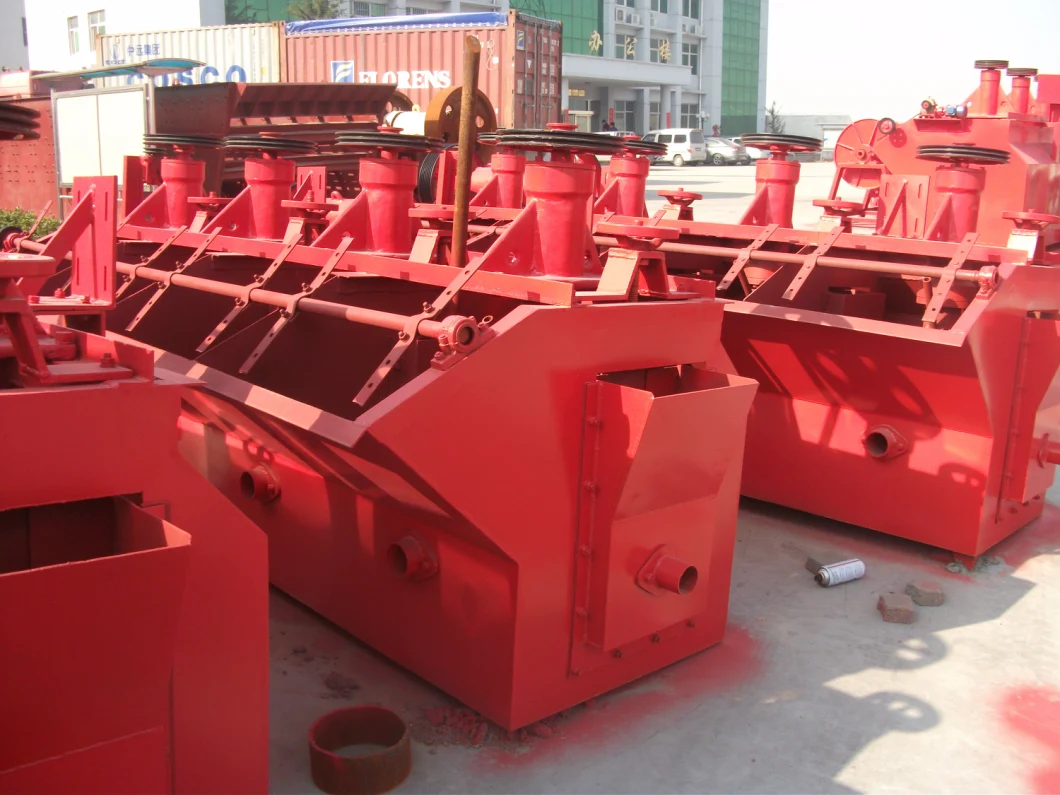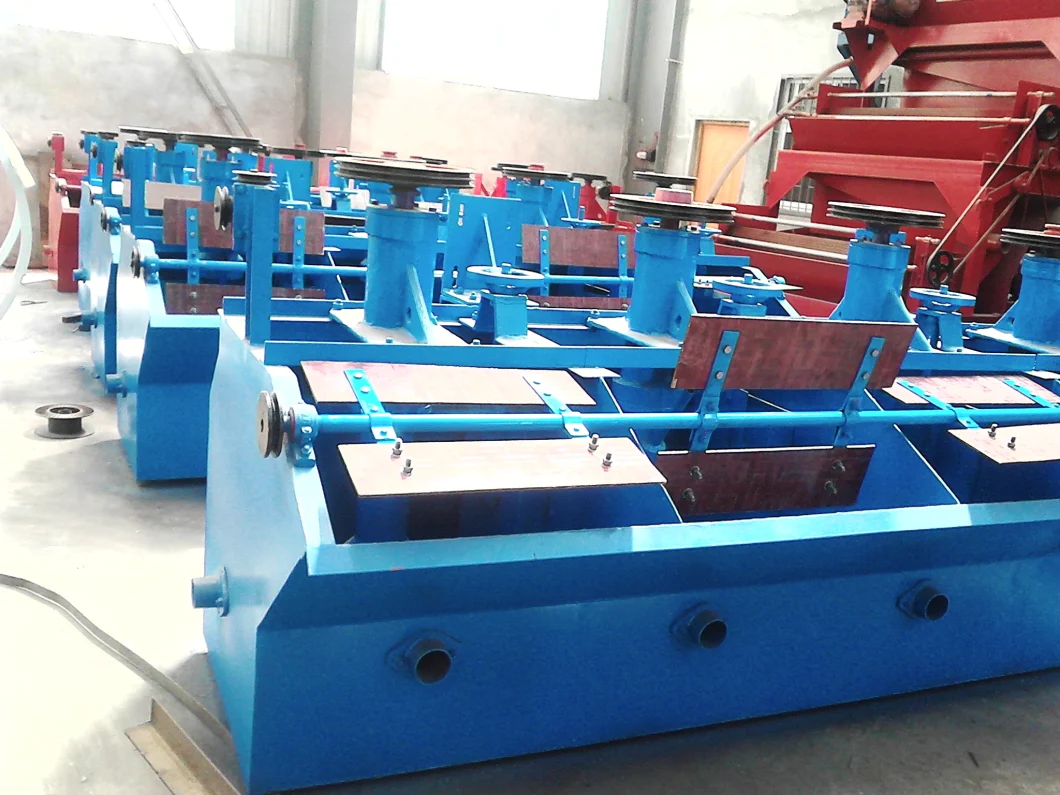 Flotation Machine
advantages:
1. Large inhaling capacity and low energy consumption;
2. Complete flotation circuit with inhaling air and pulp, no auxiliaries are needed;
3. Process is easy to be changed;
4. Reasonable circulation of pulp decreases coarse sand sedimentation;
5. Automatic controlling device makes adjustment more convenient.

Technical parameters:
Model

Valid volume m3/slot

Impeller diameter (mm)

Capacity (m3/min)

Impeller rotation speed (r/min)

Scraper rotation speed (r/min)

Motor

Dimension 4-slot machine (mm)

Weight t/slot

Model

Power (kw)

XJK-0.13

0.13

200

0.05-0.16

600

17.5

Y90L-4

1.5

2100\865\900

0.35

XJK-0.23

0.23

250

0.12-0.28

500

17.5

Y90L-4

1.5

2625\1130\1290

0.41

XJK-0.35

0.35

300

0.15-0.5

470

17.5

Y100L1-4

2.2

3012\1350\1320

0.45

XJK-0.62

0.62

350

0.3-0.9

400

16

Y100L2-4

3

3800\1500\1550

0.85

XJK-1.1

1.1

500

0.6-1. 6

330

26

Y132M-6

5.5

4680\1820\1950

1.4

XJK-2.8

2.8

600

1.5-3.5

280

26

Y160L-6

11

7750\2600\2700

2.43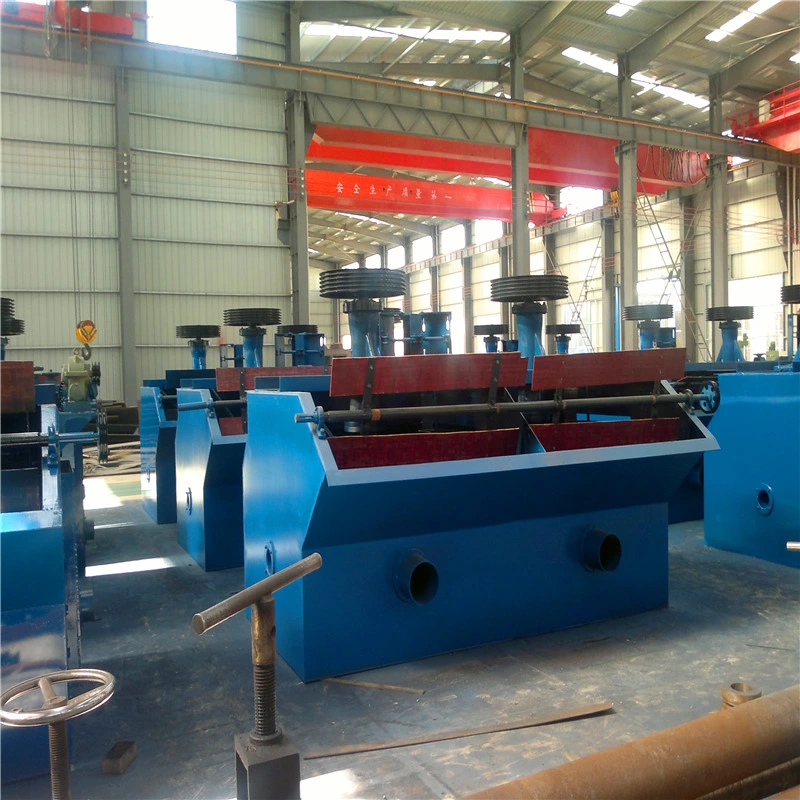 Our company: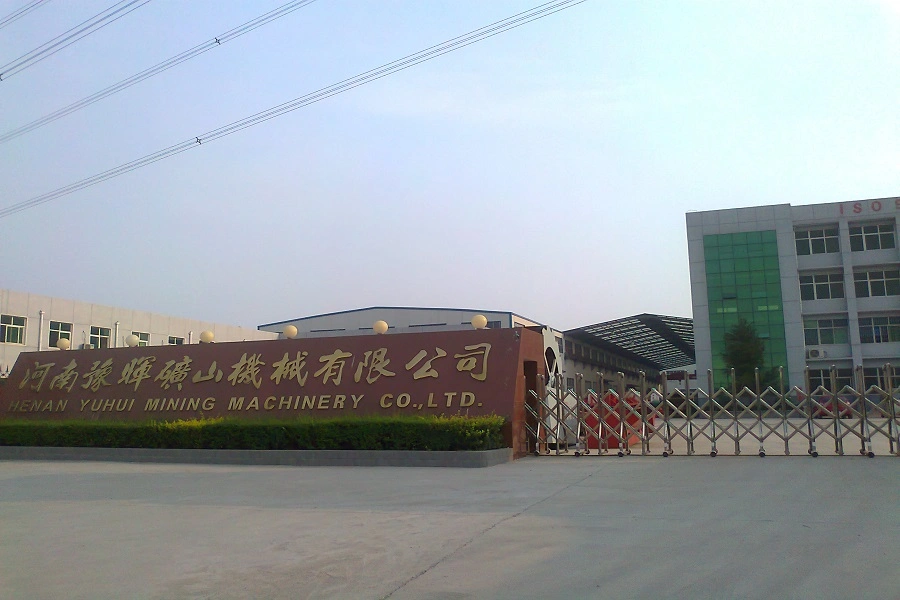 Henan Yuhui Mining Machinery Co, Ltd. is located in Zhengzhou city in central plains, which adjoins to ancient millennium Shaolin Temple (Kung fu Origin) to the south, and Yellow River to the north. With Kailuo highway and Longhai railway, it owns convenient transportation and pleasant scenery.
Established in the 1970s, Henan Yuhui Mining Machinery Co.,Ltd. has developed into a famous manufacturer through 20 years struggling and progressing, specialized in producing mineral dressing equipment, compound fertilizer equipment, cement equipment, as well as sand making equipment.
YuHui provides a connected sequence service with designing process flow, on-site civil engineering guidance, installing and debugging the equipment, training technical and operating people for clients. The company guarantees repair, replacement and refund and is warrantable to the complete machine for one year. It supplies accessories for a long period. Welcome inquiries and purchase from both new and old customers as well as worldwide friends.
Our customers: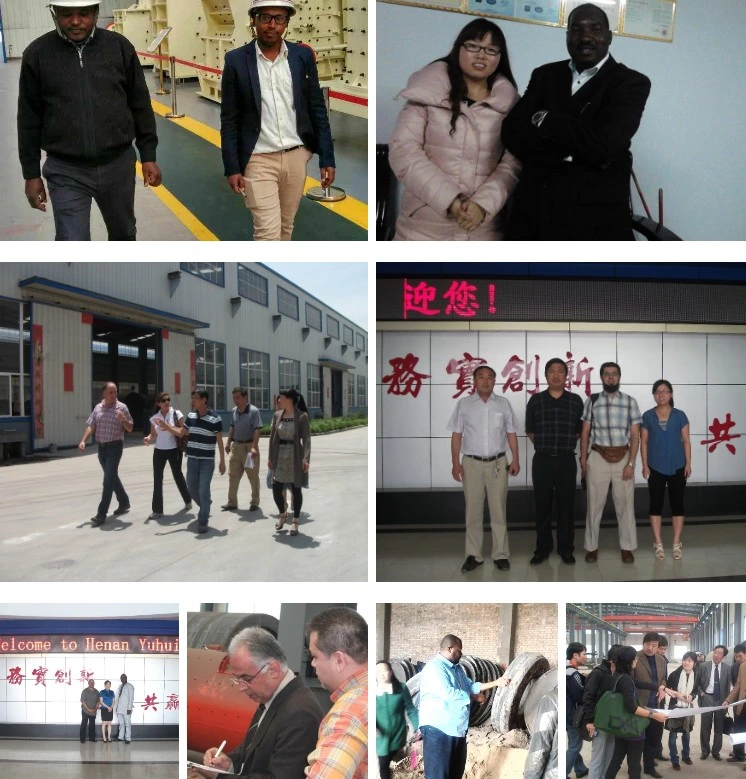 Each year we have the customers from world wide to our company for visit, like America, Malaysia, Indonesia, Philiphine, Sudan, Namibia, Zimbabwe, Zambia, Ethiopia, india, peru and so on.
Welcome to our company for visit.
-FAQ
Q: What Information should customers give to us in order to let we provide you with efficient & suitable quotation and assistance.
A:1. What type is the mining? Is it rock stone? or it is sand?
2. If rock stone,What is the general particle size(mm) of the raw ore?
3. What is the handling capacity(tons per hour) you plan to work with?
4.What is the elements of the raw ore? How much percent % of each minerals?
Q: Can we send the mineral samples to your company, let your company run the ore-dressing experiments test for us?




A: Yes, we can run the ore-dressing experiments for our customers. After the test, we will based on the results to give you the reasonable flowchart, suitable solution and equipments selection. etc.
Q: How long is the warrenty of your equipments? Does your company supply the spare parts?




A: The warranty period of our equipments is one year. And of course we will supply the spare parts for you for life-long time at lowest cost.
Q: If i need the complete mineral processing line. is your company able to help us build it?

A: Yes, we can help you combine a complete mineral processing line. and give you related professional advices as long as you need.
There is a rich experience engineer team of us. we had already build many mining projects in China & Overseas. You can believe our quality and service.